Dr Behrooz Zangooei ~ B.S.,B.A, D.D.M.,D.D.S.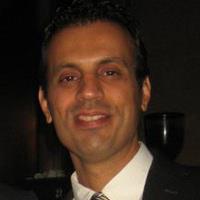 Dr.Zangooei is one of the most innovative dentist in GTA dedicated to achieving the best,healthiest,and most beautiful smiles for his patients.Not only he is committed to the highest level of dentistry,but he has dedicated his life to mastering the latest in dental technology.After receiving A B.S degree,Dr. Zangooei attended the University of The East, receiving his BA and DDM degree in 1999 and DDS degree form University of Toronto in 2008.
Dr. Zangooei has received extensive training in the diagnosis and placement of dental implants at the prestigious Hand on Training Institute In Yoruba Linda,California.He has completed advanced training in cosmetic and restorative dentistry,Invisalign,paincontrol, and anesthesia as well. (See full Bio.)
Tarrah - Patient Care Coordinator
Joining our team in September of 2013 with experience from another dental practice, warm and outgoing, Tarrah excels at placing our patients needs first. Outside of the office, spending time with friends and family are her main priorities, although you will often find her curled up with one of her many books.
Ana Tran- Level II Dental Assistant
Ana graduated in 2009 from Everest College and has extensive experience in Implant and & cosmetic dentistry. Ana joined our team in June 2013. Ana enjoys spending time and travelling with family and friends in her spare times. Ana's motto is : " If you see a friend without smile, give him one of yours"!
Najilla Attar – Level II Dental Assistant
Najilla graduated from the Dental Assisting program at Everest college in Kitchener in 2007. She joined the downtown Kitchener Dental team from 2007 to 2010. She joined the Atlantis Dental Center in 2011. She works with Dr. Zangooei as his assistant and receptionist. She assists in treatment such as smile makeovers, Implants, crown/bridges, invisalign, restorations, dental surgeries. She also educates the patients on oral hygiene and dietary counseling etc. Najilla also provides private consultations to educate patients on what Dr. Zangooei will provide. Najilla always makes sure that her patients are happy.