We know that sometimes it can be difficult to make it to the dentist or maybe it can pretty scary or both. With the use of our electronic or "E-Consult we make it possible to get a general idea of procedures available and what costs you could incur for those procedures:
Here is what you need to do to submit your request for an E-Consult:
First you will need to take a photo of yourself. A good up-close picture of your natural smile showing your teeth is best. Try to get the full face in there as well.

Save that photo to your computer. You will need it later.

Next fill out a brief description of what you would like to change about the appearance of your smile and teeth.

Click on the Upload Photo button and browse for the photo you saved earlier.

Finally fill out the contact form below and click submit.
A member of our staff will reply with your e-consult information and go over the options with you.
E-Consultation Procedure
Step 1:
Take a photo of your full face or just your mouth, smilling broadly to show as many teeth as possible. See below for an example.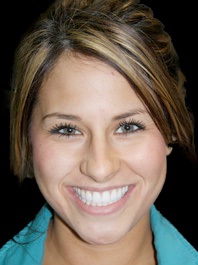 Step 2:
Save photo to your computer
Step 3:*
Upload the photo by clicking the 'Browse File' button
Step 4:
Describe what you are unhappy about with regards to your teeth or what you would like to change
Step 5:
Enter your contact details
Free Online Estimate
Form by ChronoForms - ChronoEngine.com
Disclaimer: An e-consult does not replace an official exam and consultation with the doctor. This is simply a way to give you information about our services and for scheduling an appointment. A complete exam and consultation with one of our doctors will be required to confirm procedure options and costs associated with those procedures.